Eleanor Stacy Parker says Vernon Jordan helped her get a job
A former colleague of Monica Lewinsky's as a White House intern testified that Vernon E. Jordan Jr., presidential confidant and Washington superlawyer, gave her job counseling over a series of intimate dinners.

Eleanor Stacy Parker, 23, now a paid White House aide, testified in an unrelated case that Mr. Jordan helped her long before he tried to find a job for Miss Lewinsky late last year.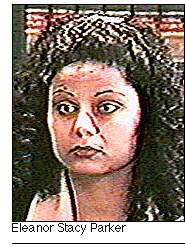 Eleanor Stacy Parker
Confirms Lewinsky's story
---
"I've seen him," testified Miss Parker in a deposition taken by Judicial Watch Inc., which is investigating whether the White House looked at secret FBI files to obtain damaging information about Republican critics. "I've -- he's offered me counsel in the past. I have, I have, I consider him a friend."

Vernon Jordan
Helps young girls get White House jobs, whether they give blow jobs to the President or not.
---

Miss Parker is the first former intern or low-level Clinton White House aide to substantiate assertions by Mr. Jordan that his work for Miss Lewinsky was nothing out of the ordinary.
---
Here is a link: Juanita Broaddrick raped by Clinton in 1978, Phillip Yoakum claims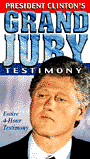 Order the Video of Clinton's Testimony.

Order Now: The Slave Children of Thomas Jefferson - Just Out
Contact address - please send e-mail to the following address:
Sloan@ishipress.com