Mira Sorvino: I have no idea who she is
Gratuitous photo of the day.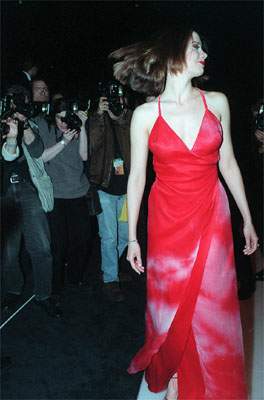 At the Emporio Armani show, Mira Sorvino was the center of attention. The following people came to see her: Sophia Loren, Robert De Niro, Martin Scorsese, Spike Lee, Rosie Perez, Debi Mazar, Lyle Lovett, Lauren Hutton, Billy Zane, Billy Baldwin, Ed Burns and Mark Wahlberg.
---
Next lesson: How to get hits on your web site without offering your readers any content at all.

For example, use the word "nude" somewhere on the same page with the name of a famous person and see what happens!

Saying something about a beautiful girl helps too.

Here is a link: A test link

Contact address - please send e-mail to the following address: Sloan@ishipress.com