This is It! You won't believe this. The President gave this up for the motley crew of dopey broads he has now.
TOP NEWS STORY: July 15, 1998: Clinton friend accuses him of defaming her to stop book.

---
Here is a woman with whom the President actually had sexual intercourse. He did not waste his time with blowjobs from her, like he does with the assorted lesbians, social climbers and opportunists he has now.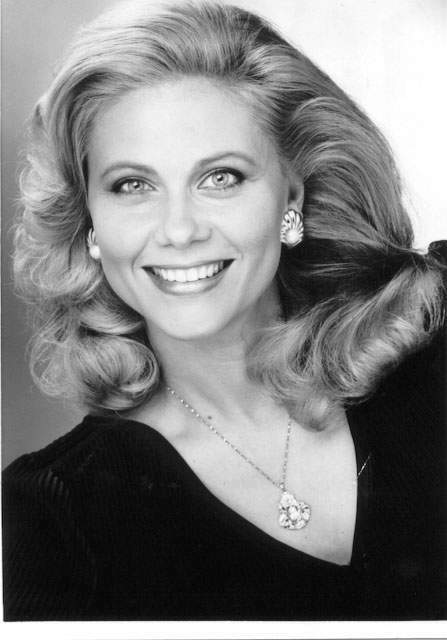 Dolly Kyle Browning was the President's high school girlfriend. He continued sexual relations with her until 1992, when he was running president, but stopped when he found out that her husband was trying to sell her story to the tabloids. He last saw her at their 30 year high school reunion.

Here is the affidavit of Dolly Kyle Browning:

DECLARATION OF DOLLY KYLE BROWNING

My name is Dolly Kyle Browning. I am over twenty-one years of age and I am fully competent to make this declaration.

1. I have known William Jefferson Clinton since I was eleven years old. I call him "Billy." We attended high school together. During the period from the mid-1970's until January 1992, we had a relationship that included sexual relations. The frequency of our contact with each other, and the frequency of our sexual encounters, varied over that time period, but we did have sexual relations many times during that time period.



2. Our relationship ended abruptly in January of 1992 when Billy would not return my telephone call. I told his secretary, Linda, that a tabloid had the story about me and Billy. I asked her to have him call me and he refused. Instead he had my brother, who was, at that time, working in the 1992 Clinton presidential campaign, call me from Billy's New Hampshire apartment or office. My brother said that Billy was afraid to talk to me because everyone thought that I might record the conversation as Gennifer Flowers had done. He said "we" think you should deny the story. He finally said: "if you cooperate with the media we will destroy you."
3. The next time I spoke with Billy was at our high school reunion in 1994. At that reunion he and I had a conversation that lasted approximately 45 minutes At the reunion, but prior to our conversation, I had avoided contact with Billy. He approached me sometime around midnight. He greeted me, saying "how are you?" I responded: "You are such an ass-hole, I can't believe you'd even bother to ask!" When I said "ass-hole" a Secret Service Agent reached to grab me. Billy physically blocked the agent's arm and said "it's alright" or words to that effect. He said "we have to talk." During this conversation, we sat in two chairs in front of a large column in the ballroom where our reunion dance was being held. There were several hundred other people in the ballroom. Dance music was playing almost continuously during our conversation. During our conversation our faces were close together. We were speaking in a volume that was only just loud enough to hear each other over the background noise. The only people within at least six feet of us during our conversation were two male Secret Service agents. At one point a Caucasian woman whom I do not know interrupted us and told Billy that the party was over, they were closing the bar and that he needed to say good bye to some people. Billy said to tell them to keep the bar open. She asked: "who is going to pay for that?" He replied: "we will." The entire exchange with this unknown woman lasted less than one minute. She then left our presence. The Secret Service agents were standing one on each side of us so that we, Billy, the agents and I, were effectively in a row with an agent at either end. There was one agent approximately one foot from me and a second agent approximately one foot from Billy.
4. Our conversation began with my confronting him for not returning my call in early 1992. This lead to a discussion of many things, including his affair with Gennifer Flowers. I reminded him that he had threatened to destroy me and he said he was sorry. We discussed many other things. At the end of the conversation he asked me to come to Washington. He said "You can live on the hill. I can help you find a job."
5. I have reviewed the notes attached to this declaration as Exhibit A. I can state unequivocally that those notes are not an accurate account of the conversation or of the entire evening. The notes attributed to Marsha Scott are false. She did not stand by Billy Clinton during my conversation with him. Neither she nor anyone other than possibly the two male Secret Service Agents were in a position to hear our conversation. At no time during the conversation did I say that any statement I had made to him or about our relationship was false.
6. The letters attached hereto and labeled as my deposition Exhibits 2- 12 are true copies of some of the letters I received from Billy over the years.
7. My sister, Dorcy Kyle Corbin, is an attorney in North Little Rock, Arkansas. After I was subpoenaed in the Paula Jones v. William Jefferson Clinton case, I called Dorcy. She immediately called Bruce Lindsey. He returned her call to an air pager from South America, where he was at the time. Shortly thereafter, she received and forwarded to me the items attached hereto as Exhibit B.
8. In the fall of 1994, through the intermediaries of Dorcy Kyle Corbin and Bruce Lindsey, Billy and I reached a "deal." The "deal" was that I agreed not to tell the true story about our relationship if he would not tell any lies about me. I agreed not to use, in public, the "A words" which were defined as "adultery" and "affair." I was allowed to say that we had a thirty-three year relationship that, from time to time, included sex. If I needed to contact Billy, I would call Dorcy and she would call Bruce Lindsey. I used this method of communication several times over the years.
I declare under penalty of perjury that the foregoing is true and correct.
Dolly Kyle
---
---
Here are links:
Write a Letter to Dolly Kyle Browning dbrowning@deardolly.com

Contact address - please send e-mail to the following address: Sloan@ishipress.com