Hotel for Sale on Copacabana Beach in Rio de Janeiro, Brazil
The opportunity of lifetime. Just imagine owning your own hotel on the World Famous Copacabana Beach in Rio.

We have a 15 story hotel with 30 rooms just one block from Copacabana Beach for sale for the measly price of just 2.2 MILLION DOLLARS!! Here is a photo: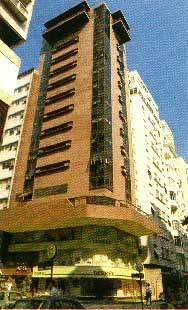 A bargain.

Just think of all the beautiful young women you will be able to invite up to your hotel rooms.
---
A typical scene on the beach. However, the girls in the photo are wearing rather too much clothing. The girls on Copacabana Beach usually wear much less than that.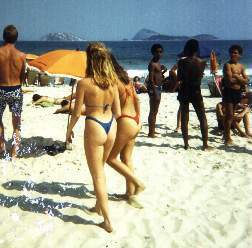 For another view of Copacabana Beach, see: Hotel on Copacabana Beach

For more about Copacabana Beach, see: Copacabana Beach Home Page
---
Here are links:

My Home Page
Contact address - please send e-mail to the following address:
Sloan@ishipress.com