V. C. Andrews Life and Books
My daughter Jessica is a big fan of V. C. Andrews. Jessica has read 16 V. C. Andrews books, which is good because Jessica is only 11 years old. Jessica asked me to collect all the information I could about V. C. Andrews.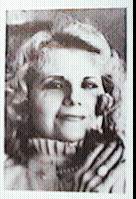 A Rare Photo of V. C. Andrews, if indeed this is really her
---

The books which Jessica has read are: Flowers in the Attic, Petals on the Wind, If There Be Thorns, Seeds of Yesterday, Melody, Heart Song, Unfinished Symphony, Music in the Night, Dawn, Secrets of the Morning, Twilights's Child, Butterfly, Crystal, Brooke, Raven, Runaways.

Jessica says that V. C. Andrews books are only about girls. Usually about three times in the book some boy tries to get the girl, but she always successfully pushes him away and the boy never gets the girl.

I wonder how often that happens in real life.

V. C. Andrews was a woman. Her publisher never revealed her first name because unfortunately most readers want to read books written by men, not women, even though in general women are better writers than men. (There is a genetic reason for this.) Only after her death in December, 1986 was it revealed that her full name was Virginia Cleo Andrews.

Because of an accident while a teenager, V. C. Andrews spent the rest of her life in a wheel chair. She apparently never married and had no children. This left her with a lot of time to write books.

When she died, her seven books had sold 30 million copies. Naturally, her estate wanted to use her name to make more money, so they hired a man to ghost write books under her name. (Needless to say, they would not hire a woman for that job.) The man who has been writing under the name of V. C. Andrews is Andrew Neiderman.

Throughout history, there have been numerous cases where women have ghost written books for men or who have pretended to be a man. For example, the famous author George Eliot was a woman. However, this seems to be the only case where a man is writing under the name of a woman.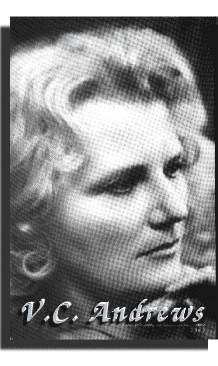 V. C. Andrews
---

The Social Security Death Index says this about V. C. Andrews:

VIRGINIA ANDREWS, born 6 Mar 1918, died Dec 1986, place where social security number was first obtained 99155 (Nespelem, Okanogan, WA), social security number 538-26-7472, issued Washington State.

ANDREWS, VIRGINIA
538-26-7472
Birth: 6 Mar 1918
Death: Dec 1986

However, this has proven to be a false match. This was not the right person. In fact, there is no death record for any person named Cleo Virginia Andrews or Virginia Cleo Andrews anywhere. This means that her entire personality may be fake and that her books may have been written by a different person entirely. The claim that she was confined for life to a wheel chair may be just a ruse to explain the fact that she never appeared in public. What kind of childhood accident would make it impossible for her ever to walk?

Virginia Cleo Andrews' first book was the 1980 Gothic horror novel, "Flowers in the Attic". My daughter Jessica says that it is about four children whose mother had married against the wishes of her billionaire parents. When her husband dies, the mother locks the children in the attic for many years because otherwise she will lose the inheritance. The mother brings them poisoned donuts and tries to poison the children. One child dies. The remaining three eventually escape.

These books are all written in series. What happens next is the subject of another book.

By 1986, when she "died" at age 68, V. C. Andrews' seven books had sold 30 million copies. Naturally, the estate wanted to continue the franchise.

This was possible in part because Andrews rarely granted interviews. "She was crippled, on crutches and she lived with her mother," Neiderman says. "She did not meet the public and lived through her books. Something like Emily Dickinson." Even Andrews' gender was deliberately obscured by the use of initials, the publisher fearing discrimination against women writers.

Here is a list of her books and how to order those books. The first seven on the list were written by V. C. Andrews herself. The remaining are written by Andrew Neiderman. Below them are links to other web sites where you kiddies can get more information about V. C. Andrews. Don't worry, all these web sites have been checked by me to make sure there are no dirty words or pictures (aw shucks).

Some of these web pages were made by kids like you. There seem to be hundreds of these pages. Here is a school project: Make your own V. C. Andrews web site!
---
UPDATE:

From: RRENAKA@aol.com (Jessica)
Subject: JESSICA'S SITE ON V.C.ANDREWS
To: sloan@ishipress.com

DEAR SAM

I WAS WONDERING IF YOU WOULD UP DATE YOUR V.C.ANDREWS SITE. I HAVE READ MORE THAN WHAT YOU HAVE UP THERE. I HAVE READ.............................

FLOWERS IN THE ATTIC
PETALS IN THE WIND
IF THERE BE THORNS
SEEDS OF YESTERDAY
GARDEN OF SHADOWS
HEAVEN
MY SWEET AUDRINA
DAWN
SECRETS OF MORNING
TWILIGHT'S CHILD
MIDNIGHT WHISPERS
DARKEST HOUR
RUBY
PEARL IN THE MIST
ALL THAT GLITTERS
HIDDEN JEWEL
TARNISHED GOLD
MELODY
HEART SONG
UNFINISHED SYMPHONY
MUSIC IN THE NIGHT
OLIVIA
BUTTERFLY
CRYSTAL
BROOK
RAVEN
RUNAWAYS
MISTY
STAR
JADE
CAT

PLEASE PUT THEM IN THAT ORDER. WHEN YOU SEE THE BLANK SPACE THAT MEANS IT IS A DIFFERENT SERIES. THE NAMES OF THE SERIES IN THE ORDER I PUT THEM IN ABOVE ARE DOLLANGANGER SERIES

CASTEEL SERIES

MY SWEET ANDRINA

CLUTER SERIES

LANDRY SERIES

LOGAN SERIES

ORPHANS SERIES

WILDFLOWER SERIES

PLEASE WRITE TO ME WHEN YOU GET THIS FIXED.

LOVE
JESSICA
---
To write a letter to Jessica, please send e-mail to the following address: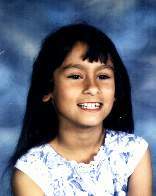 rrenaka@aol.com
---
Here are links:

My Home Page

Contact address - please send e-mail to the following address: Sloan@ishipress.com