Congressman Dan Burton Did a Good Thing
We all cheer and applaud Congressman Dan Burton on the good deed he did.

Representative Dan Burton revealed yesterday that in the 1980s he had an affair with a woman and fathered her child. Congressman Burton has asked the television stations in Indianapolis to remove their camera crews from the woman's and his son's front yard.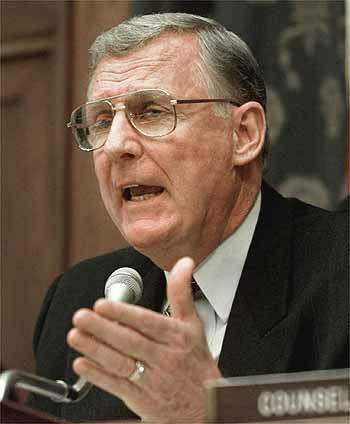 A Proud Father, Congressman Dan Burton
---

Congressman Burton says that his wife has known about this for years.

Dan Burton made the news last year when he called President Clinton "a scumbag".
---
Here are links:

Contact address - please send e-mail to the following address: Sloan@ishipress.com