Love Letter from Don Schultz to Kirsan Ilyumzhinov
U.S. CHESS FEDERATION
Donald D. Schultz
President

3201 S. Ocean Blvd. #703
Beachwalk East
Highland Beach, FL 33487

(561)243-2932
FAX (561)243-2609
E-mail vvhv39a@prodigy.com

300 BINFO #99-136

June 11, 1998


Mr. Kirsan Ilyumjinov
358000, Elista
House of the Government

Dear Kirsan:

It was a pleasure to meet and talk with you in Bled. I am now sure the FIDE presidency is in good hands. I wish you the very best success, and a long tenure as the leader and president of the world chess community. I obtained from your secretary, a copy of the tape recording of your announcement in Bled of Las Vegas as the site for the 1998 World Championship. Upon returning to the USA, I had our USCF Policy Board listen to this announcement by you. Obviously, they were very pleased. I again pledge the full cooperation of the US Chess Federation in helping with the championship. I look forward to working with George Makropoulis on this project.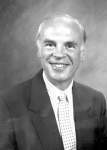 Don Schultz - Mentally Ill or Simply Retarded?
---

At the USCF Policy Board meeting earlier this month, we passed a motion to have Tim Redman, a former USCF president, join the team which represents the USCF to FIDE. I have known Tim for a long time. He is a close personal friend. He has represented the US to FIDE in the past and should be able to help a great deal on various committees and special projects. He will be going to the Elista Congress and during that Congress, it will announced, that he will become the USCF delegate to FIDE.

Steve Doyle's continued leadership in representing the USCF to FIDE is also vital to us. We expect him to retain his position as FIDE Vice President. The USCF endorses the nomination of Steve Doyle for Vice President of FIDE in the 1998 elections. Steve, Tim and Zonal President GM Arnold Denker will jointly represent the USCF's interests.

During my attendance at the Executive Council meeting in Bled, I was particularly impressed with what I heard about efforts underway in preparation for the Elista Olympiad and FIDE Congress. The citizens of Kalmykia and the membership of FIDE are indeed fortunate to have a leader of your vision. I expect the world will see many Olympiads in Elista. However, I must tell you that, during the Bled meeting, several EC members expressed to me their concerns over the timing of the Olympiad. They thought some necessary projects could possibly slip and jeopardize the Olympiad. Specifically, the completion of the airport and contracting for sufficient charter flights, the computer system, and completion of the construction of sufficient hotel space.

On another matter, I have been in touch with Dato Tan Chin Nam of Kuala Lampur, Malaysia. He is a former FIDE Deputy President. He is enormously wealthy. I think it would be of great value to chess for you and he meet and discuss various chess projects. Dato says he would like to meet and plans on coming to the Las Vegas World Championship.

Thank you for the copy of your book. I enjoyed reading it. I am writing a book of my own. It is very comprehensive and is about my forty years of chess experiences. There is a great deal of material in it on FIDE and Campomanes. I've been working on it for the last eight months and will not complete it for at least another year. The last chapter is about events not yet taken place. I plan on titling it: "The Man From Kalmykia". While the book will primarily cover narratives about personalities and events, it will contain some games. I am including two games of Campomanes'. If it is okay with you, I'd like to include two of your games as well. In this case, would you select a couple and have your secretary send copies of them to me.

I look forward to seeing you at the World Championship press conferences later this month in Las Vegas and New York. I hope, at that time, you are able to visit our chess federation headquarters in New York. Please let me know your plans for these press conferences and what help from us you would like. I would like to have Mike Cavallo our Executive Director whom you met in Bled, Steve Doyle and myself present at one or both of these conferences.

Sincerely,

Don Schultz
---
Sam Sloan's Chess Page
Contact address - please send e-mail to the following address:
Sloan@ishipress.com