Sam Sloan's Candidate's Statement for the June Chess Life
If you saw the article in the December issue of Altantic Monthly, you will have read that I am a chess writer and longtime friend of Bobby Fischer. In a political manuver, Fischer was expelled from the United States Chess Federation last year. I plan to have Fischer reinstated and brought back into chess.

I want to build up, expand and improve the USCF. I do not want to break up the USCF into pieces, as another candidate wants to do.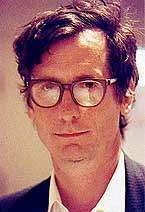 Sam Sloan
---

We need to drop Internet chess, where the field is crowded, and expand scholastic chess. Every school in the country seems to want us now. We need to develop teaching materials and course programs for the kids in the schools. If we do not act now, we will be left in the dust, as we were in Internet chess. I also want to bring back School Mates magazine.
---
Here are links:

Sam Sloan's Chess Page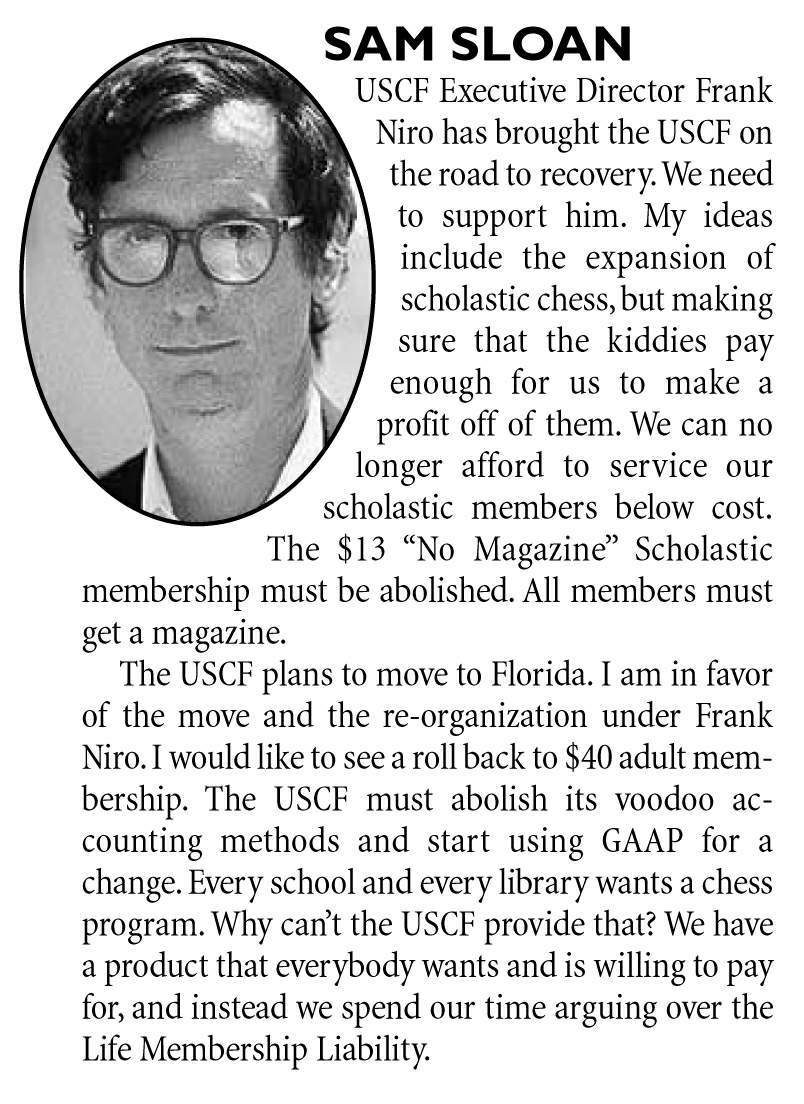 Sam Sloan
---
My Home Page
Contact address - please send e-mail to the following address:
Sloan@ishipress.com