Time for a Nap
Kayo took this picture and this is her favorite, because it shows the similarity between the father and daughter.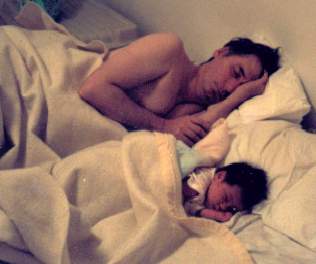 Time for a Nap


The baby was delivered by Dr. A. Kremer, assisted by Suzanne Malconado, RN, and Sam Sloan, the father. I had seen babies born before but never this close, where I was holding Kayo's head and one of her legs to help her push the baby out.
---
What is your opinion of Kayo Kimura? Express your opinion in the guestbook!
---
Here are links:

My Home Page

Contact address - please send e-mail to the following address: Sloan@ishipress.com