Harolyn Cardozo and Janis Kearney: Just when I thought we would have to find something different to read about.
Yesterday, Ken Starr questioned two more women about blowjobs given to the President.

It is now apparent that what Ken Starr is really seeking is a nice lady to give him a blow job. (With experience, of course).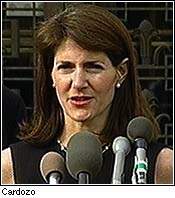 Harolyn Cardozo
Testified before Federal Grand Jury about Presidential Blowjobs
---

Also testifying yesterday was Janis Kearney, a White House archivist who keeps a daily diary of the President's blowjobs. Ms. Kearney, who was inside the courthouse nearly four hours, left without commenting.

A photograph of Ms. Kearney is not available.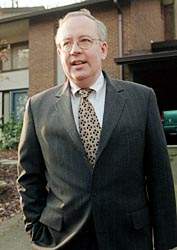 Ken Starr
Seeks Nice Lady with Experience Giving Blowjobs
---
---
Here are links:

Get Yerself an Education: Go to the Benjamin N. Cardozo School of Law : Learn how to find out which girls do windows.

Contact address - please send e-mail to the following address: Sloan@ishipress.com