Crossing Lowari Top
In terms of the number of people killed every winter, Lowari Top, which is 10,200 feet high, must be one of the most dangerous mountain passes in the world.

Shandur Top, which is 12,000 feet high, is much less dangerous, because the surrounding area is flat and the danger of an avalanche is less.

The towering peaks above Lowari Top make a sudden and unexpected avalanche likely.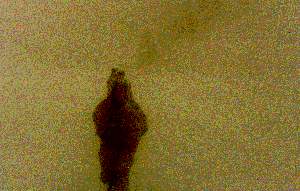 Crossing Lowari Top


I took this picture while crossing Lowari Top by foot on February 3, 1980. At the time I took this picture, I had already crossed the top and was coming down on the Chitral side. The men in the picture, who were probably refugees from Afghanistan, were climbing to the top.

I did not realize it at the time, but I crossed at the most dangerous time of the year. In February, the snow starts to melt and there are often avalanches, frequently resulting in the loss of human life. Only three days after I crossed Lowari Top, three men were killed by an avalanche there.

Here are links:
---
Contact address - please send e-mail to the following address:
Sloan@ishipress.com