Pokemon banned from New York City Public Schools
Public School 111 Bans Pokemon Cards
---
The Jacob Blackwell School
P.S.111 - Queens
37-15 13th Street
Long Island City, New York 11101
Telephone (718) 786-2073
Fax (718) 729-7102
Ms. Angela Monda
Principal I.A.
Mrs. Linda Nelson
Assistant Principal
Ms. Shelley Steppel
Supervisor of Special Ed.
Ms. Beatrice Johnson
Assistant Principal I.A.

November 24, 1999

Dear Parents,

Please be advised that effective immediately POKEMON cards, games, toys and accessories are not permitted in P.S. 111.

If these objects are brought to school, they will be confiscated by the teacher and you will have to come to school to retrieve them.

These toys detract from instruction and cause numerous problems in our school. Kindly adhere to this policy as we are truly committed to the well being of our children.

Have a healthy and Happy Thanksgiving!

Sincerely Yours,

Angela Monda
Principal, I.A.

AM:gm
---
Here are links: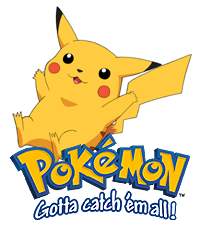 Pikachu is the most popular Pokemon
---
What do you think? Express your opinion in the guestbook!
---
My Home Page
Contact address - please send e-mail to the following address:
Sloan@ishipress.com