Benefits of Life in Cambodia
Every now and then I get lucky and somebody sends me a picture of a beautiful girl. There is nothing which attracts viewers to web sites like pictures of beautiful women.

Today I got lucky and received this letter:

Sam, I just visited your website...you are my kind of guy...ever been to Cambodia?....you would thoroughly enjoy Svay Pak village, or Tuol Kork (Rue de Petites Fleurs)...

I've been to Thailand ~120 times, and lived there for 6 months. It is a place of many stories, eh? I've also been to Cambodia ~15 times, and in fact just married a lovely Khmer/Chinese girl. Would you post her photo on your website?? It is attached...The photo was taken from the 2nd floor of the Wagon Wheel Restaurant in Phnom Penh, overlooking the Tonle Sap River, just before it empties into the Mekong. The event was our first meeting...I think you can understand why I fell in love with her...

Very best,
Bruce Todd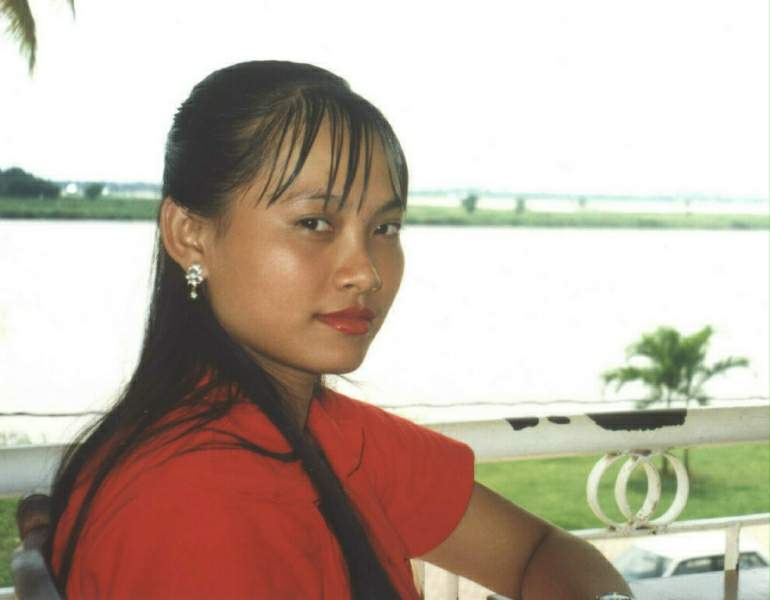 Srey Nean


What a guy!! By the way, she was one of these third-world girls who had always been closely chaperoned...never been kissed...never even held hands...she DIDN'T spread her legs naturally on the first sexual encounter (our wedding night), but instead just writhed in ecstasy with her thighs squeezed closely TOGETHER, putting pressure on her clitoral area. I thought it a bit strange, but I never had experience with such a sheltered woman before. Of course, she quickly learned the 'proper' position....

Very best,
Bruce Todd

In answer to his question, I have never been to Cambodia, but I saw it because in 1984 I went to Aranyaprathet, which is on the border with Cambodia, and while I was not allowed to cross the border, I could see it from the other side.

That was a trip of many stories (most of them involve women). I will tell a few of them, when I have time.
---
To contact the author, please send e-mail to Bruce Todd at the following address:
bhtodd@nls.net
---
What do you think of this? Express your opinion in the guestbook!.
---
Here are links:

My Home Page

Contact address - please send e-mail to the following address: Sloan@ishipress.com