Tapes Raise New Doubts About 'Sybil' Personalities
By REUTERS
SAN FRANCISCO -- "Sybil," the young woman whose tale of having 16 identities helped bring multiple-personality disorder to the attention of the public, may have had just a single troubled personality, a psychologist says in a new report.

The psychologist, Robert Rieber of John Jay College of Criminal Justice in New York, says newly found 25-year-old tape recordings show that Sybil's personalities may have been implanted by her own psychiatrist, eager to break ground in the research of multiple personality disorder.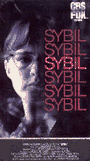 Presenting his analysis at the American Psychological Association meeting last weekend, he said that he found conversations between Sybil's psychiatrist, Dr. Cornelia Wilbur, and Flora Schreiber, the author of the best-selling 1973 book "Sybil," that document "the fraudulent construction of a multiple personality." Miss Schreiber, who died in 1988, taught English and speech at John Jay and was a friend of Rieber.
"Sybil is a phony multiple-personality case at best," Rieber said in an interview.
He said he was certain that, at least as far as Miss Schreiber was concerned, the misrepresentation of Sybil's story was due more to excitement than mendacity and that he was "quite certain she had convinced herself the story was true."
Dr. Wilbur died in 1992, and Rieber said he had recently learned that Sybil, who over the years vacillated on whether or not her story was true, died last December.
There have long been doubts about Sybil's story, which has come to be regarded as the most influential modern narrative of multiple personality disorder.
Sybil was from Wisconsin and was about 30 when she began therapy with Dr. Wilbur. Although her true identity is still not known, she is credited in part with paving the way for tens of thousands of similar diagnoses, particularly after her case became the subject of a 1977 movie starring Sally Field.
Before 1973, researchers say, there were fewer than 50 known cases of multiple personality disorder. By 1990, more than 20,000 had been diagnosed, with estimates of as many as two million more.
Specialists were unsure about Sybil herself from the start. Herbert Spiegel, another psychiatrist who worked with Sybil, has dismissed her as "a case of hysteria and not multiple personality" and accused Dr. Wilbur of coaching her patient.
Rieber's report appeared to confirm that assessment. Rieber said he was given the tapes by the author in 1972 for a study he was doing on the use of language by the mentally ill. That project never got off the ground, and Rieber said he had only recently pulled the tapes from his desk. He retrieved about two hours of conversation between Miss Schreiber and Dr. Wilbur, and concluded that between the two of them they effectively manufactured Sybil's entire story.
"It is clear from Wilbur's own words that she was not exploring the truth but rather planting the truth as she wanted it to be," Rieber said in his report.
In some 11 years of therapy with Dr. Wilbur beginning in 1954, Sybil gradually revealed a host of "personalities," male and female, children and adults, to the psychiatrist.
Rieber says his tapes, however, show how Dr. Wilbur led Sybil into the multiple personality diagnosis. In one conversation, Dr. Wilbur told Miss Schreiber that she had to list the names of the "personalities" for her patient in order to prompt the right response from Sybil herself.
Hypnosis, the use of the drug Pentothal as a "truth serum" and other psychological techniques were used to pull more details from Sybil about her supposedly shattered psyche, and Rieber said these details were firmed up and fleshed out by Dr. Wilbur and Miss Schreiber as the book took form.
"Unquestionably, Schreiber and Wilbur wanted to make Sybil a multiple personality no matter what," Rieber said. "Once the book became a financial success there was no turning back."
---
NOTE: This has relevance to the Oliver Jovanovic case, also known as the Cybersex Torture Trial, because of the claim by Jamie Rzucek, the complaining witness, that her boyfriend, Luke DuBois, the only corroborating witness, had multiple personalities similar to those in the Sybill case.

Sam Sloan
---
Here are links:


Contact address - please send e-mail to the following address: Sloan@ishipress.com