Paula Jones, John Whitehead, Donovan Campbell, Jerry Falwell and the kidnappers of my daughter, Shamema Sloan
One aspect of the Paula Jones case which has interested me is the close connection between the attorneys financing the Paula Jones case and the kidnappers of my daughter, Shamema Sloan.

Shamema was kidnapped on October 7, 1990 when she was 8 years old. She is now 17 and is being held prisoner by Jerry Falwell's group in Amherst County, Virginia, near Lynchburg. These kidnappers have no connection with the mother of my daughter. The mother is in her native Pakistan and has not seen her daughter since she was nine months old.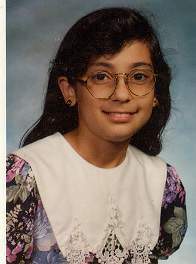 Shamema Honzagool Sloan
Kidnapped by Whitehead, Campbell and Falwell
---
The general district judge for Amherst County is Paul Whitehead, a relative of John Whitehead of Charlottesville, 40 miles away, who founded the Rutherford Institute to raise funds to finance the Paula Jones case.

The Whiteheads are collateral descendants of Thomas Jefferson. I know this for a fact because I researched the bastard's family tree while writing my book "The Slave Children of Thomas Jefferson."

I predicted on my web site last week that the Paula Jones case was about to be dismissed. I made this prediction because of the release of the unsigned letter by Philip Yoakum which claimed that President Clinton had raped Juanita Broaddrick. The attorneys for Paula Jones made a point of releasing the name of Juanita Broaddrick to the press in an obvious attempt to embarrass and humiliate President Clinton. They well knew that Broaddrick's name was not supposed to be released, especially since the woman had made it clear that she did not want any publicity and, more than that, that the rape charge was untrue and she had not been raped by the president.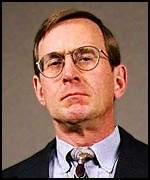 Donovan Campbell Jr.
Released identity of "rape victim" Juanita Broaddrick
---
There are "rape shield laws" intended to protect the identity of rape victims. The identities of rape victims are not to be revealed under this law. Obviously, it is much worse to label as a "rape victim" a woman who claims that she has not been raped.

The next step is or should be to put those who identified Juanita Broaddrick as a rape victim in jail for at least contempt. The two attorneys who directly did this are John Whitehead and Donovan Campbell, who get their money and support from Jerry Falwell, who kidnapped my daughter.

If Whitehead, Campbell and Falwell and their co-conspirators can be put in jail, then I can simply walk into Lynchburg, Virginia and get my daughter back.

Now, let's go get 'em.

Sam Sloan

Here are links: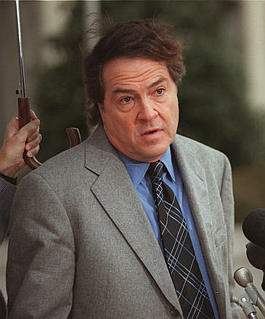 John Whitehead
Financed Paula Jones Case
---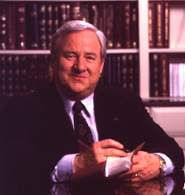 Jerry Falwell
Provided support for Paula Jones case
---
Sensational News: Viagra: The new Wonder Drug for Women: But only men are allowed to have it!

Contact address - please send e-mail to the following address: Sloan@ishipress.com