Dayawathie beaten by Surinder Singh
DOMESTIC VIOLENCE UNIT
Police Service Area 9

DIR N 087 COMPLAINT# 634

Dear DAYA RANKOTH

On January 12, 1999 Police Officers from the New York City Police Department responded to a call regarding a family dispute in your home.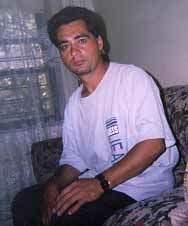 An unwelcome guest, Surinder Singh, also known as Kala, sits in the living room of Dayawathie Rankoth, on her couch. Surinder Singh has many cut marks on his face, because of bring slashed in knife fights while in India.
---

We are writing to you as part of Police Service Area #9's Domestic Violence Intervention and Education program, which is operated by the New York City Police Department's Housing Bureau and Victim Services. This program is designed to help individuals and families who are experiencing family violence. We provide information on the following: legal rights of victims; the criminal penalties against abusers; counseling; and useful local resources.

Family fights often get worse. Once violence occurs, there is a high risk of it happening again. We realize that talking about the problems you are experiencing can be difficult, but it is the first step towards helping yourself.

You do have choices, and we would like to talk with you about them. Please don't hesitate to call us at (718) 969- 9361. If we are out of the office you can leave a message on the answering machine and we will get back to you as soon as possible.

If you are unable to contact us, and would like to talk to someone in our absence, call 1(800) 621Hope, the New York City Domestic Violence Hotline, which is open 24 hours a day.

A PHYSICAL ASSAULT AGAINST A FAMILY MEMBER OR INTIMATE PARTNER IS A CRIME AND OFFENDERS ARE SUBJECT TO ARREST.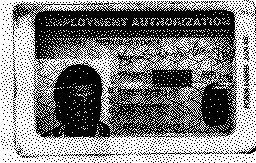 INS Card of Surinder Singh, also known as Kala
---

The police play an important role in reducing family violence. Therefore, do not hesitate to call 911 whenever an emergency arises and you feel the need for police assistance.

Sincerely,

Tonnie Robinson Janet K. Fung Raymond Spinella Kathleen Lynn Dominick Angelico
Domestic Violence Domestic Violence Domestic Violence Domestic Violence Domestic Violence
Coordinator Coordinator Sergeant Police Officer Police Officer

REFERRALS ATTACHED
---
Here are links:

Return to my Home Page

Contact address - please send e-mail to the following address: Sloan@ishipress.com