The Muslim newspaper article for October 4, 1983
Ordeal of a Chitrali Girl

Hot pursuit of an American Muslim by Nusrat Javeed


ISLAMABAD, Oct. 3, Samuel Howard Sloan, an American freak impersonating himself as Mohammad Ismael Sloan and a devout Muslim, is at large in the Northern Areas of Pakistan.

He is wanted by courts of law both here and in the USA. But it appears that with the cordiality of the authorities and police in Chitral, he feels no pressure and continues in harassing a poor girl of village Damik, district Drosh, Chitral.

According to the record of the Bronx Supreme Court, U.S. newspapers and other reliable sources, the history of this self-proclaimed neo-Muslim is as follows.

Samuel Howard Sloan, 39, is from a well-to-do family of Virginia.

His father is a famous lawyer while his mother is a well known psychiatrist.

He was studying for his graduation at the Institute of Criminology of the reputed Berkeley University. In spite of his five year stay at the Institute, he achieved nothing, as he was more preoccupied with the activities of the Sexual Freedom League of Berkeley, which allegedly sponsored orgies involving high school students at his home for an admission fee. His role in the league led to his dismissal from the university.

Later, he tried his luck as a stock broker with the New York Stock Exchange, married a piano teacher, Anda, and became a father of two children.

Testifying before the Bronx Supreme Court, his former wife said on March 30, 1982 that he made her an object of his unusual desires and forced her to share his fantasies.

Meanwhile, his license as a stock broker was canceled for unknown reasons. Frustrated, with a non-responding wife and the embarrassment of being a social dropout, he decided to leave the USA for more hospitable lands. He wound up in Iran during the period of 1977.

There, in Mashad, Samuel Sloan claims he converted to Islam. But the growing Islamic revolutionary movement suspected him to the extent that he that he had to leave for Afghanistan, where the new government after the April change put him in jail for certain discrepancies in his travel documents.

This former student of criminology, however, managed his escape from an Afghan jail and entered Pakistan, where he found Chitral to resemble heaven.

Innocent Chitralis welcomed him and felt proud in having amongst themselves an American convert to Islam. Notables and commoners alike were keen to make his stay comfortable.

He, for his part, pretended to be thoroughly impressed by the native culture. Villagers were impressed with his efforts to learn the local language, his wearing of native dress and his adoption of native customs.

He announced his plans to compile a dictionary of the Chitrali language and wrote to various influential people of the NWFP province of his intention to write books on Pukhtoon culture and language.

Reportedly, he was highly successful in cultivating excellent relations with powerful figures of the area through such intentions.

Then, he decided to marry a local girl. Sahib Delan, a young girl of village Moroi, was selected.

As most of us know in some parts of the Northern Areas the husband is supposed to bear the expenses of the marriage. Samuel had to spend around 900 dollars on this marriage after which he decided to go back to the USA with his wife.

Sahib Delan, however, after just a few days of marriage, refused to continue to live with him, as he was a "beast" as a husband. Samuel asked the authorities to intervene. They compelled the relatives of this girl to pay the 900 dollars back to Samuel which he had spent to buy the girl. The poor family sold all its valuables and paid the money back.

In 1980, Samuel came back. This time he selected another girl of village Damik for marriage. Hunza Gul, a 19-year-old orphan, was the future wife, and Samuel again according to his claim before a US court, spent 1500 dollars on this marriage. Again, after the marriage, he decided to go back to the USA along with his third wife.

In the USA, he kept changing residences and abusing Hunza Gul. Hunza away from her family in an alien society and unable to speak English and even Urdu suffered alone.

But Hunza was pregnant, and it became unbearable for her to become the object Samuel's freakish conduct in marriage. She started resisting, and one day found herself on the street of New York, thrown out of Samuel's house. A black Muslim family came to her rescue and took the expectant mother to their home.

Here she gave birth to a baby girl, Shameen, and approached the Pakistan Embassy to help her go back to Pakistan. Circumstances show that the embassy failed to help her.

Meanwhile, Samuel, who now was pretending to be a financial consultant working on the prestigious Wall Street, filed a case before a New York court demanding the custody of the child.

He pleaded that Hunza was poor, and was planning to take the child back to Pakistan, where his daughter might not be able to enjoy the civic rights enjoyed by American citizens.

The US media gave lots of publicity to this case, as it was a spicy story. Samuel had shocked Judge Mercorella while informing that he had bought Hunza for 1500 dollars. The Pakistani community living in New York, however, was infuriated with his interpretation and remarks about our society and traditions. Due to the initiative of a Pakistani who was studying there, their interest took a practical shape, and they hired the services of a renowned black lawyer, William J. Lake, to fight Hunza's case.

Only during the proceedings of this case did the public record come to know the whole truth about Samuel - that he had been married to three women at the same time without getting divorced from any of them.

He also revealed why he preferred to marry a Pakistani girl. In an interview, quoted by an Indian journalist Rekha Basu in the newspaper of the Columbia University Graduate School of Journalism he said: "In America, after a few years of marriage, there's divorce and big court battles. In that (Pakistani) society a woman is supposed to be loyal and faithful to her husband. Even if he is cruel to her and beats her, she stays. I thought it was a wonderful solution to the problem.

Even in Pakistani court, despite the testimony of Abdul Ahad Bahar, who claimed to be a religious scholar from Peshawar, "In all cases the child belongs to the father in Islam", the court judged that Shameen should remain with her mother Hunza because of the abnormal behavior of Samuel.

Regarding Bahar's interpretation of Islam, the American judge had to say, "It is not binding. We are in an American court of law."

Judge Mercorella had also heard Anda, the former wife of Samuel, who testified, "He said (after marrying Hunza) he needed some sex."

Due to the record of Samuel, the judge further stated that Samuel should see his child only under proper supervision.

Unfortunately, in the summer of 1982, Samuel managed to kidnap the baby girl. Hunza again sought the help of the court, which declared him an absconder and fugitive and is still awaiting the arrest.

The Pakistani community asked Hunza to go back to her village, as she had suffered enough and was in need of consolation from her family. They helped her to come back with promises that they will keep pursuing the American authorities to recover her daughter and to hand her over to Hunza.

In August, 1982, Hunza came back to her village. This time, she had to suffer at the hands of her own people. (To be continued).
---
What do you think about this? Express your opinion in the guestbook!
---
To write a letter to Chief Executive General of Pakistan Pervez Musharraf, send e-mail to the following address:
CE@pak.gov.pk
---
Here are links:

To write a letter to Jerry Falwell, send e-mail to the following address: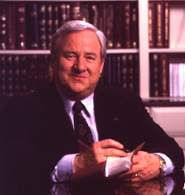 jerry@falwell.com
My Home Page
Contact address - please send e-mail to the following address:
Sloan@ishipress.com