A Candid Opinion on the Problem of Rape
At 05:08 99/11/19 GMT, julieb5@hotmail.com (Julie B.) wrote:

I love your page! My brother turned me on to it. Keep up the good work! I think you're right, a lot of girls are making up stories of rape. I know girls in school who have said, "I should report so-and-so for rape." Just because they got dumped. Girls even read romance novels, where they fantasize about "being taken" against their will. I have, and I'm not ashamed to admit it either.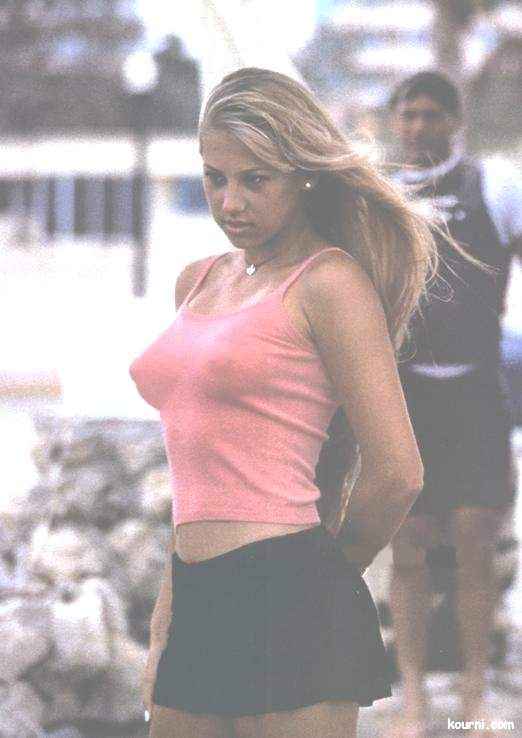 Anna Kournikova


We (my brother and me) are also both big fans of Anna Kournikova. I like her because I think she represents strong girls (Girl Power!), and he, of course, likes her because she's sexy. He insisted that I send his favorite picture of her for your page -- he uses it as the backdrop on our computer!

Sincerely,

Julie B.
---
To contact the author, please send e-mail to the following address:
julieb5@hotmail.com
---
What do you think? Express your opinion in the guestbook!
---
Here are links:

My Home Page

Contact address - please send e-mail to the following address: Sloan@ishipress.com