Istanbul Olympiad, day three - Hungary defeats Russia to retain lead
ISTANBUL, October 30: Before the start of the third round, the "World Chess Champion" walked right past me, but there were no sighs from the ladies, no gawks and screams, and in fact nobody seemed to notice him at all.

Nevertheless, he took his seat as first board for Russia, in spite of the fact that two other players on the Russian team are rated higher. After all, what good is it to be the "World Chess Champion", if you are not even allowed to play first board for your own country?

As the match went on, the truth came out, that he had been placed on first board as a sacrifice. Peter Leko of Hungary, who is much higher rated (2748), defeated him in an endgame.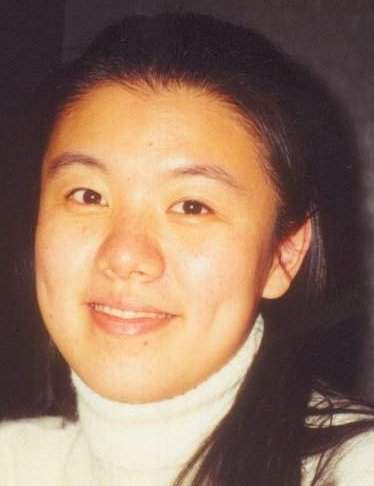 Wang Lei
---

The real interest in the match was on board three, as Peter Svidler (2695), ranked number twelve in the world, played Judit Polgar (2656), the strongest woman player in the world. Judit is rated number 30 against men. The game ended in a draw.

Hungary was the only team to make it through the first two rounds with a perfect score of 8-0, helped by a blunder by a Burmese player who had a winning position in round two against Portisch. (The game published in the tournament bulletins is not correct. That is another game by totally different players.)

By defeating Russia in round three, Hungary remains in first place, although Germany caught up, by defeating Moldova by 3-1.

Nick DeFirmian was let back on the American team, in spite of his disastrous loss in round one, and just in time, too, as DeFirmian (2567) defeated Arturs Neiksans (2355) of Latvia, enabling the USA to win by 2 1/2 - 1 1/2.

Several of the world's youngest grandmasters are playing, but others are unfortunately not yet strong enough to make their national teams. Ruslan Ponomariov of Ukraine, age 17, the highest rated junior in the world at 2630, drew with Rogozenko (2531) of Romania.

Krishnan Sasikiran (2573), the Indian prodigy, aged 19, drew Nigel Short (2687) of England, but the Indians lost 2 1/2 - 1 1/2.

On the women's side, the only two teams with a perfect score played each other, and China defeated Yugoslavia by 2-1, with Wang Lei (2483) defeating Prudnikova (2425) on board three. This puts the Chinese women in clear first, although they were caught by the Dutch ladies, who defeated Bulgaria by 3-0. The Dutch woman's team is led by Peng Zhaoqin (2413), who used to represent China.

A new War in Vietnam was declared and the Vietnamese won again, as the Vietnam Woman's Team defeated the American Woman's team by 2-1. Jennifer Shahade (2222) of the USA lost to Thi Thanh An Nguyen (2281) of Vietnam on board three.

Laszlo Polgar revealed that two Polgar babies are expected in December.

I arrived in the playing hall before 7:00 AM on the first day, long before any of the other participants in the Olympiad had arrived, so I was able to get my computer set up in the press room before anybody else was here.

As the opening ceremony was about to begin, I positioned myself near the stairway so that I could see every participant in the event as they came down the stairs. I was expecting already to know most of them, by name or by face. I was surprised to find that I knew few of the players. Most teams were sending a vastly different line-up from previous events. An exception was the USA, which was sending the same tired old crew. Almost every other country featured previous unknowns.

The reason became obvious. Most of the players are young, probably in their 20s and many are teenagers. What happened to the older established players? No doubt, some were no longer strong enough to make their national teams. Others had perhaps given up chess for money-making activities. The Bangladesh team, for example, told me that their top player, Niaz Murshed (2457), is now a businessman and no longer is active in chess.

There is no longer any such thing as the Soviet Union and the "former Soviet players" are sprinkled around the world. Most European countries seem to have at least one. Some of the former Soviets have changed countries two or even three times.

Two teams from the Philippines came to compete. There was "the right team" and "the wrong team". The next Philippines Chess Federation was started by a Campomanes group, whereas the old established Philippines Chess Federation is led by Art Borjal. Since it was known that the FIDE President Kirsan Ilyumzhinov favored the Campomanes Group, the Borjal group filed suit to stop the Campomanes group from representing the Philippines at the World Chess Olympiad.

The Borjal Group failed to win an injunction, but they are here in Istanbul at their own expense.

The top board for the Philippines Woman's Team is 13-year-old Arianne Caoili (2113). She is the youngest first board player in this Olympiad.

Arianne Caoili created a sensation when she played in the 1996 US Open in Alexandria, Virginia when she was only nine years old.

Sam Sloan
---
I am now in Istanbul, where the World Chess Olympiad is taking place. I am issuing daily press reports on the developments in the Olympiad. Here are my daily press reports so far:
---
Here are links:

Sam Sloan's Chess Page


Contact address - please send e-mail to the following address: Sloan@ishipress.com